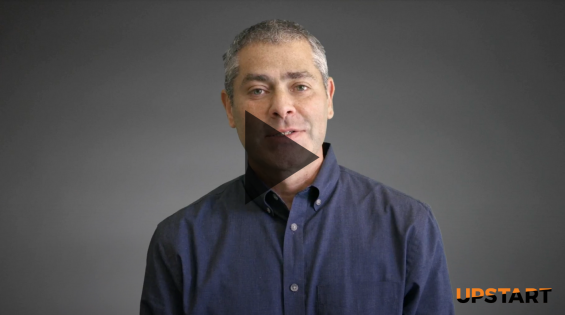 UpStart is thrilled to share an initial preview of our new strategic plan. Our plan is focused on solving a vexing Jewish challenge: For years, we've seen too many people opting out of Jewish life, not finding a community that reflects who they are or who they want to be.
UpStart operates with a sole focus: to accelerate the success of social entrepreneurs fueling a renaissance in Jewish life. These individuals were blazing new trails for our community, yet often lacked the skills, networks, and capital to take their ideas to market and make them thrive. Since then, we have invested in 132 ventures and their leaders , while cultivating an ecosystem of institutional leaders and funders committed to Jewish community change.
At the core of UpStart's new strategic plan is a decision to put social entrepreneurs at the center of everything we do. From now on, everything we do–including the programs and resources we offer–will be in service of their growth and impact.
We will:
1. Source and catalyze support for the highest-impact Jewish social entrepreneurs.
We will inspire and incubate a more diverse group of promising ventures at every stage, supporting them as they take bold ideas from creation to long-term sustainability. Through new programming for idea-stage ventures and expanded support for hybrid and for-profit ventures, we will lower barriers to entry for anyone willing to give their bold idea a shot.
2. Amplify the impact of UpStart's dynamic network of ventures.
UpStart's network of 132 ventures represent some of the most creative expressions of Jewish life, but often lack the public profile and philanthropic relationships of more established organizations. We will amplify the power of this network by opening up more funding, collaboration, and resources to grow their impact and visibility.
3. Build thriving entrepreneurial ecosystems across North America.
We will partner with institutional leaders and funders to build an entrepreneurial ecosystem where creative ideas in Jewish life can take root and thrive. Through facilitated engagements with social entrepreneurs and more opportunities to connect across shared interests, we will nurture new investments and relationships that move the needle on vexing community challenges.
UpStart's vision is that Jewish communities will be thriving hubs of innovation, building a more just, vibrant, and inclusive future.
We will build an entrepreneurial ecosystem that models this future by increasing opportunities for historically marginalized communities; developing entrepreneurial leaders that can disrupt inequities as they build new initiatives; and building the internal capacity to drive more equitable outcomes.
What matters most is the impact:
This plan is about investing more resources in the social entrepreneurs who are changing Jewish life everyday–and the people who will follow in their footsteps. This investment will finally reverse the trends of disaffiliation, increasing the number and diversity of people participating in Jewish community and enhancing the vitality of Jewish life for generations to come.
If you'd like to talk with someone about how you can partner with us in bringing bold Jewish ideas to light, drop us a line.
Join our mailing list to stay up to stay up to date on our work and our network